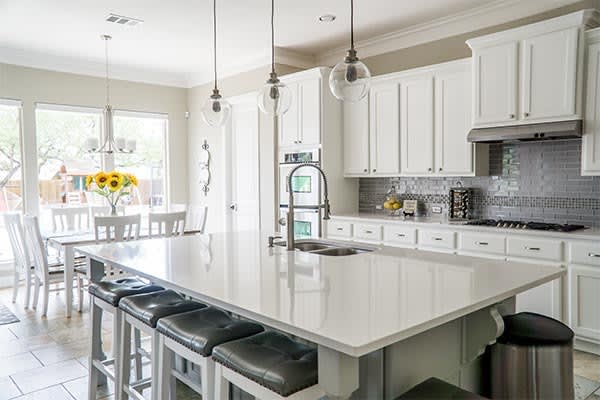 There are many factors that impact the value of your home that are outside your control like location, the economy, and the housing market. However, there are a lot of things homeowners can do to increase their home value that are in your control. Here are 3 things that you can do to give your home value a boost.
Increase your curb appeal

The old cliché is spot on, you only have one chance to make a first impression. Walk to the front of your home and put yourself in the shoes of a potential buyer. Imagine stepping out of the car, what would be the first impression you would have? Here are a few things that can have your home looking spick and span:
Neat and tidy landscaping
Touch up the exterior paint
Good looking garage door
Freshly painted front door

Do a minor remodel of your kitchen and bathrooms

A minor remodel will provide you a better return on investment than an upscale remodel. In a minor remodel you would replace the fronts of your cabinets with an updated look but would leave the cabinet boxes in place. This saves you a lot of money and will dramatically change the feel of your home.
Replacing the fixtures (knobs, door handles, faucets) can also be relatively inexpensive but can go a long way towards upping the value of your home.
Increase your square footage

Making your home bigger is often one surefire way to increase its value. There are several ways to add square footage to your home. Consider extending your home to add another room, build a deck or sunroom, or turn your basement into a living space if you have one.