Welcome to La Jolla – a Californian seaside village situated along the coast of the vast Pacific Ocean, ripe with natural beauty and a luxury lifestyle worthy of being called paradise. From its sandy beaches and secret coves, to its rich diversity in art and education, La Jolla is a jewel of a village tucked away between the ocean bluffs. If you're in search of your own coastal getaway, La Jolla is the place for you.
San Diego realtor Jamie Lennon presents this home-buying guide to help you get started on finding the La Jolla home of your dreams!
The basics

Both first-time and experienced home buyers should take the time to go over the basics of buying a home.
Pre-approval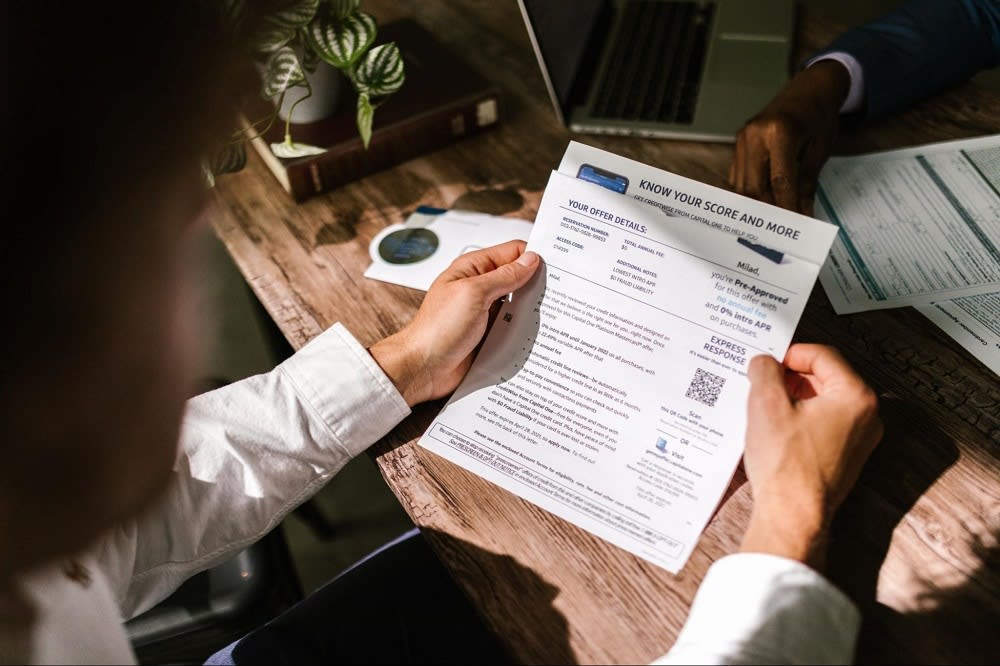 Photo courtesy of Pexels
The first step any home buyer should take is to receive a
pre-approval statement
. During pre-approval, a mortgage lender will assess your financial history and credit to determine how much of a loan you qualify for, affecting how much of a home you can afford. Most sellers prefer, if not require, a pre-approval statement, and are less likely to sell to buyers without one. It's quick and easy to get pre-approved! Since a statement is valid for 90 days, it's important to receive one long before you begin the home hunt.
Credit score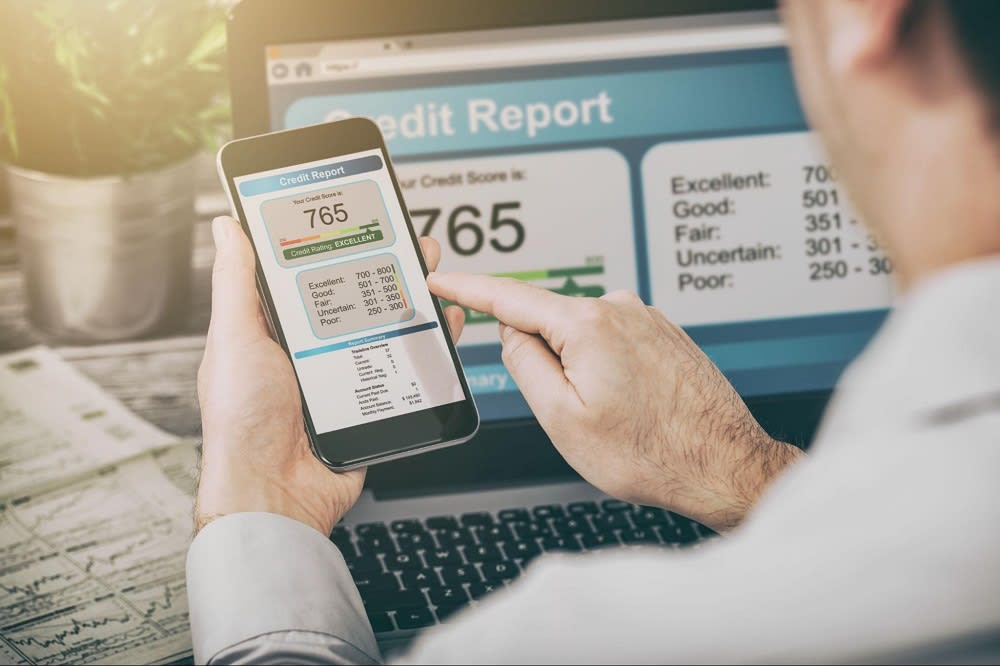 Photo courtesy of Shutterstock
The second most important step is to check your credit score. Your credit score relies on five different factors to determine your level of financial responsibility, and how likely you are to make mortgage payments on time. The higher your score, the less of a financial risk you pose to sellers and lenders.
The pre-approval process should allow you to check your credit score and verify its accuracy. If any discrepancies are bringing your score down, work with the lender to determine the issue and remedy it immediately. The smallest of increases in your score goes a long way in securing the best mortgage rates on a loan.
Down payment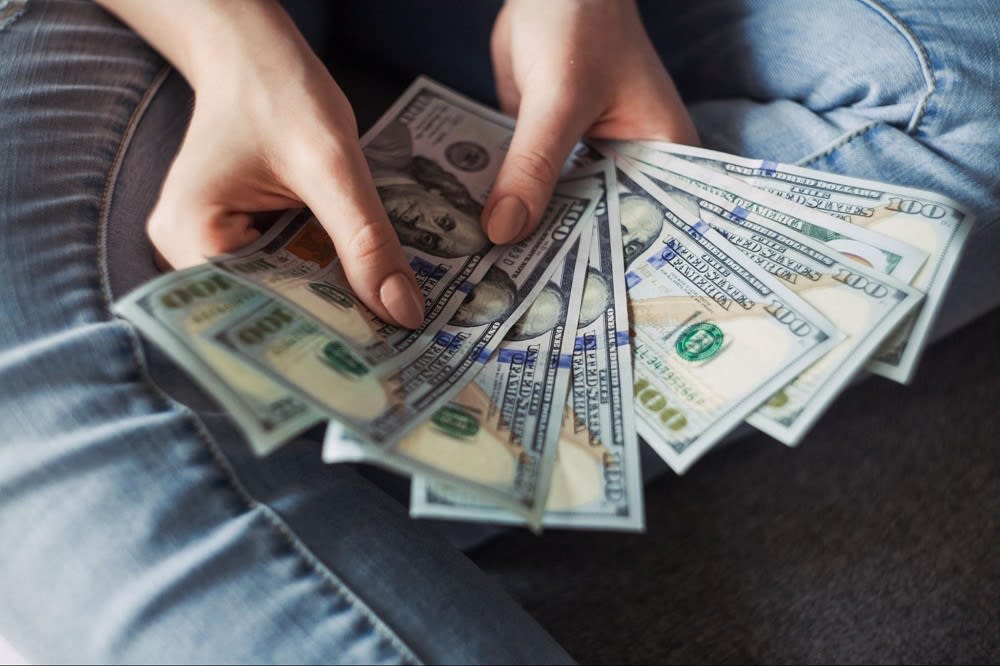 Photo courtesy of Unsplash
A down payment is a percentage of money that you pay upfront and out-of-pocket when buying a new home. While the average down payment is 20% of the listed price, you may make a payment as low as 3% of the price, or higher if you so wish. Keep in mind that the money cannot be paid through a loan.
Closing costs

Additional fees paid at the end of a transaction are called "closing counts," and count as another upfront, out-of-pocket payment. The fees range from 3-5% of the purchase price, but may vary depending on a variety of factors, such as the local market, the location, and the seller.
The La Jolla market
As a highly coveted, affluent village, La Jolla offers a variety of luxury homes and plots of undeveloped land available for purchase. Below is a sample of values for a few property types, as listed on Jamie Lennon's website. Be sure to check out the
listings page
for more!
Residential

Luxury, single-family homes range between $499,000 for cozy villas to $49,000,000 for private mansion estates overlooking La Jolla.
Townhouse

Townhouse units go for as little as $775,000 to as much as $2,750,000 for larger luxury townhomes with multiple bedrooms.
Land

There are a handful of plots available for sale. The smallest is listed for $1,845,000 while the largest is listed for $24,000,000 for 22 acres of land.
Qualifying for a loan

There are three major factors that determine your eligibility for a loan.
Debt-to-income ratio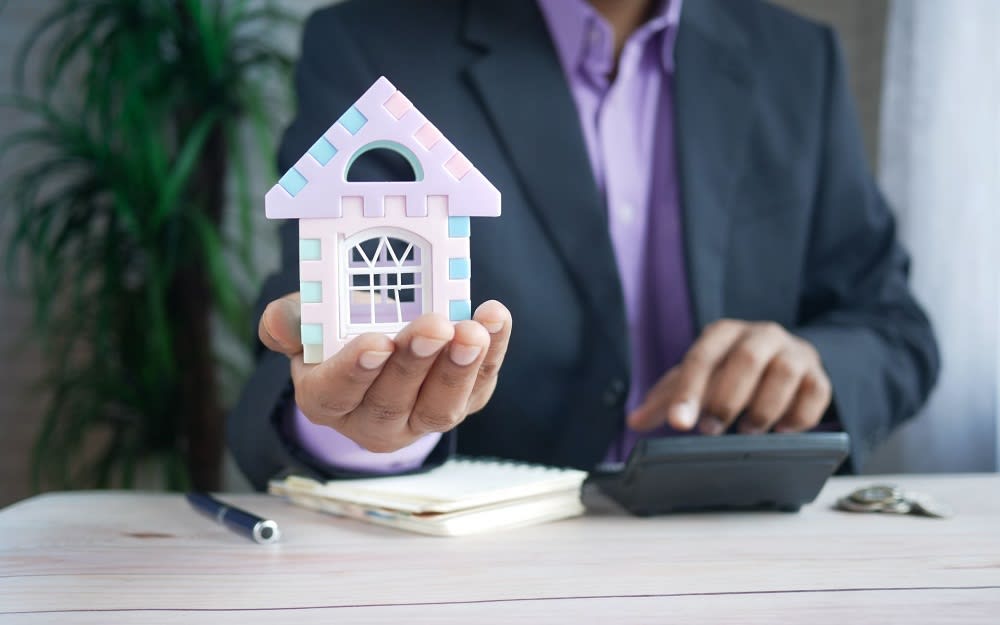 Photo courtesy of Unsplash

Also simply known as the DTI, the debt-to-income ratio is the percentage of your monthly income that goes toward paying off monthly bills and expenses. Lenders will calculate your DTI to determine if you meet their borrowing standards, but it's widely agreed that the lower your DTI, the better. Lenders tend to prefer a DTI of no more than 36%, but some are willing to accept nothing higher than 43%.
Credit score
Aside from determining how much of a loan you qualify for, your credit score also affects your mortgage rates. For the best rates, strive for a score of
740 or higher
. Keep in mind the five factors that affect your score if you're looking to improve it.
On-time payments comprise 35% of your score. Avoid late payments.

Utilization is the percentage of total available credit across your accounts, and comprises 30% of your score. You want to keep utilization at 30% or lower.

Credit history comprises 15% of your score. The longer, the better.

Credit mix comprises 10% of your score. It's recommended that you have a mix of different credit accounts.

Credit inquiries and newly opened accounts bring your score down. Inquiries comprise 10% of your score, so keep them to a minimum.
Legal documentation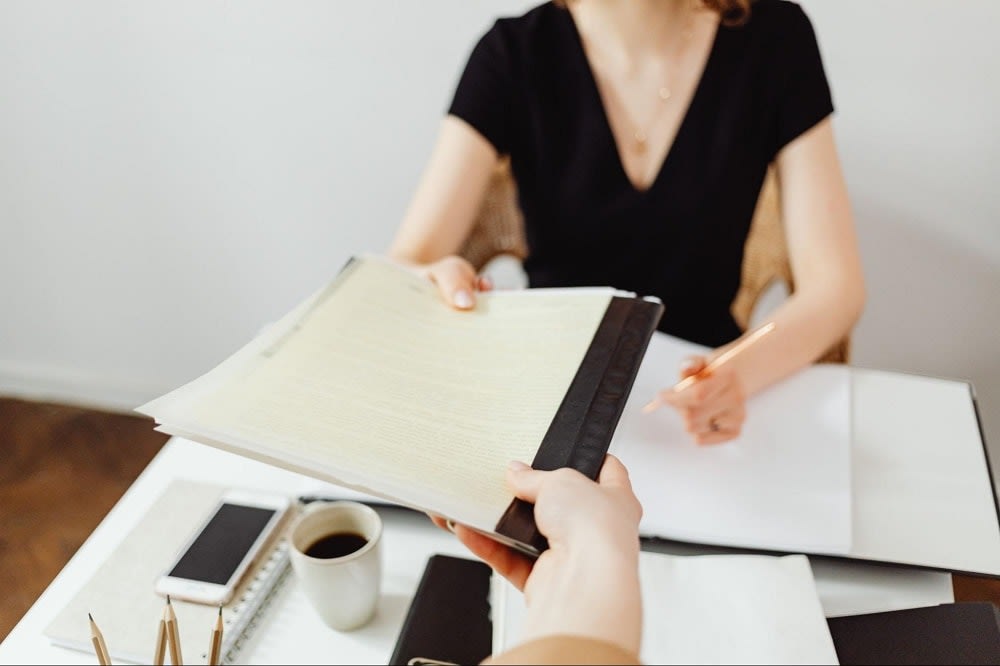 Photo courtesy of Pexels
When you apply for a loan, you'll have to present a variety of valid documentation that verifies your income, any additional financial assets and equity, and other things of considerable importance, such as deeds. Your real estate agent will know which documents you need, and how to go about acquiring them.
Making an offer

Refer to your real estate agent to make sure you have everything you need in order to move onto the next step – making an offer.
Purchase amount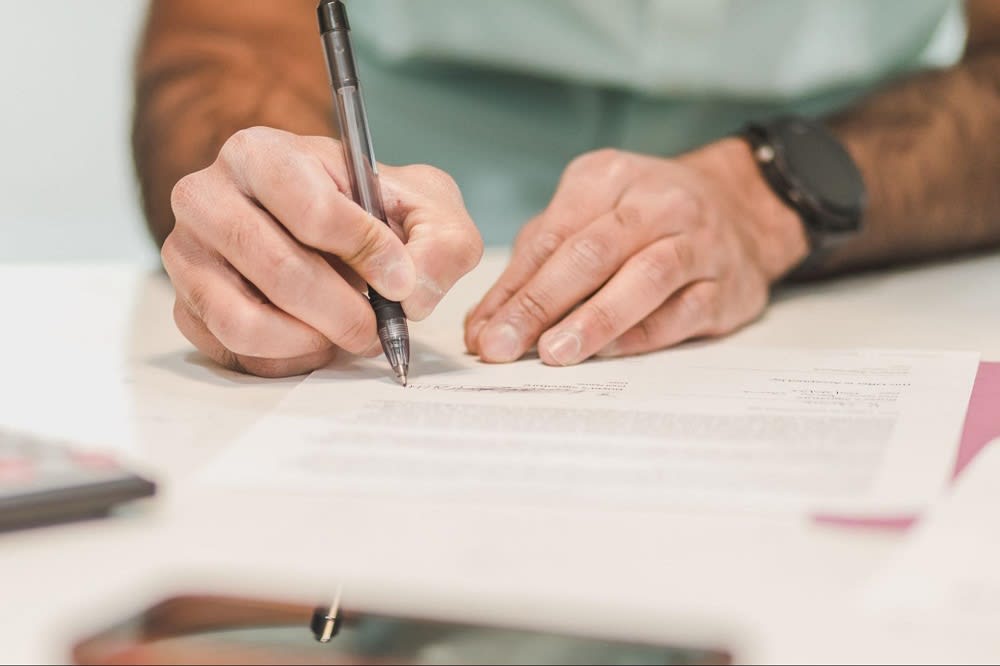 Photo courtesy of Pexels

The amount you offer depends on your personal assessment of the property. Are repairs needed? What's the location like? How long has it been on the market? How do other properties in the area compare? Does the home suit your needs? Ask yourself these questions and more to evaluate how much the property is worth to you. Stay within your budget, but never lowball a seller – your offer is likely to end up rejected if you do.
Contingencies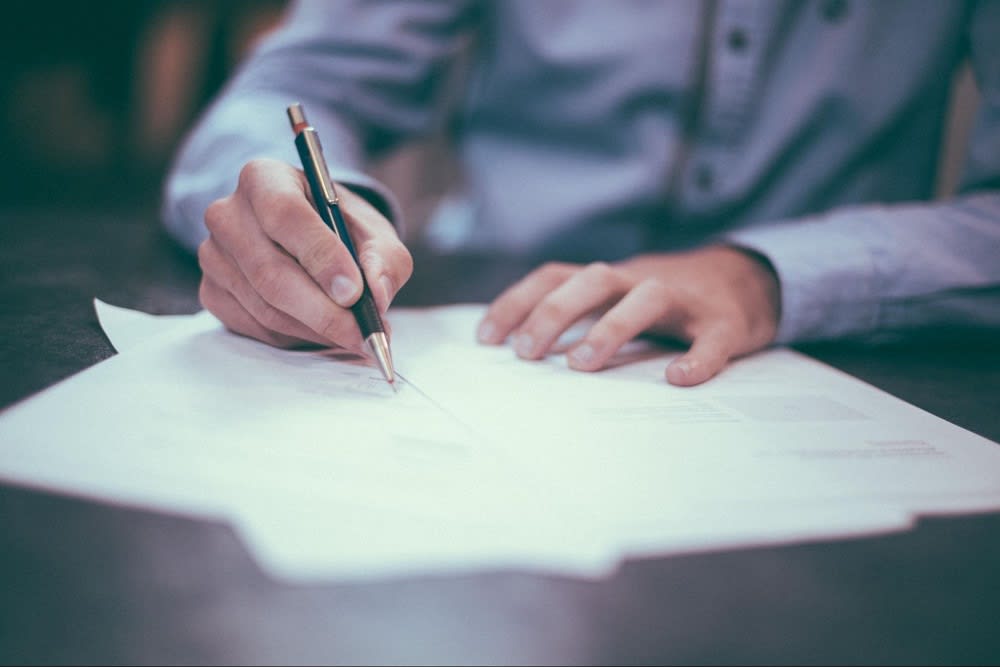 Photo courtesy of Unsplash
Contingencies are requirements a property must meet before a contract becomes legally binding between buyer and seller. For example, a buyer may request a home inspection to ensure the home meets their needs; if it fails, the buyer is free to walk away from the deal. Both parties must agree to any contingencies before they are enacted. Be sure to be specific!
Earnest money

Also known as a "courtesy deposit," earnest money is an upfront, out-of-pocket payment you may offer to show a seller that you're serious about buying their home. The amount you offer depends on how much you want to put down, but is typically based on 1-3% of the purchase price.
Negotiate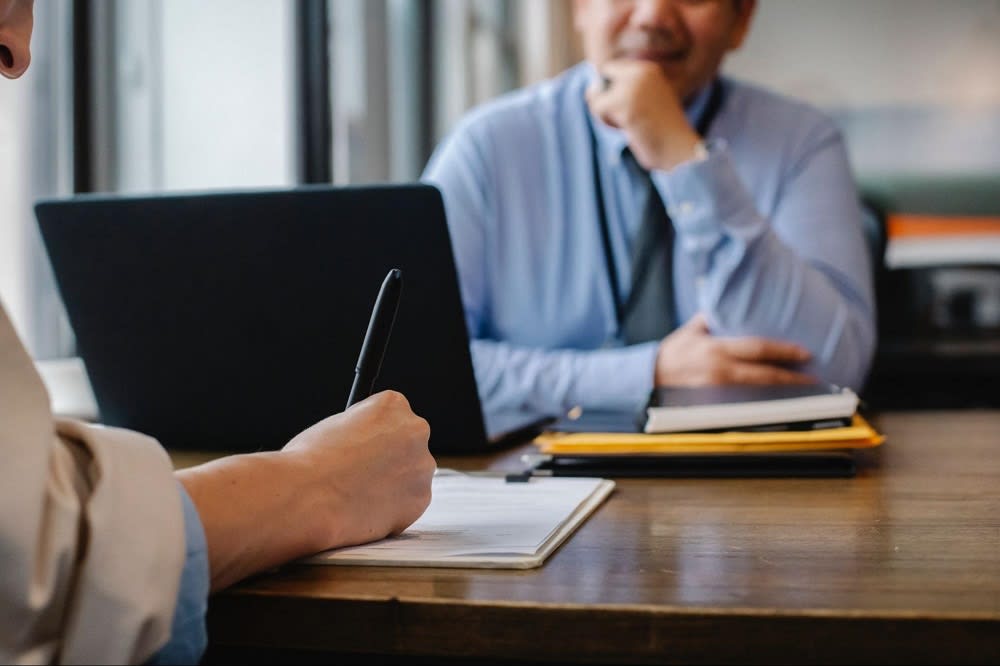 Photo courtesy of Pexels
The seller will either accept, reject, or submit a counteroffer in response to your offer. If you're not satisfied with the counteroffer, it's time to negotiate. Your real estate agent is a trained, experienced negotiator – let them do the talking. They're essential in securing the best deal possible for your dream home.
Closing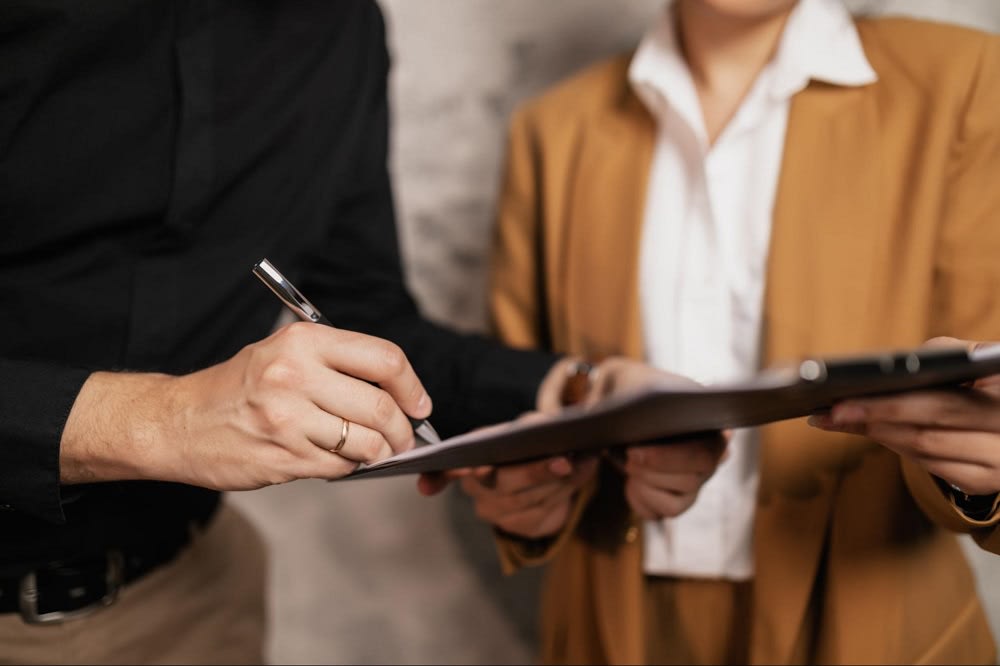 Photo courtesy of Pexels
Should the seller accept your offer – congratulations, the property is yours! Your real estate agent will assist you with any final proceedings before you finalize and sign the contract. Once the paperwork is taken care of, you'll be the owner of a beautiful, luxury La Jolla home.
Eager to begin? Reach out to
Jamie Lennon
! Her expertise with La Jolla, CA real estate and commitment to providing personalized customer service to her clients distinguishes her as a top agent dedicated to your success. Connect with her today!
*Header photo courtesy of Shutterstock