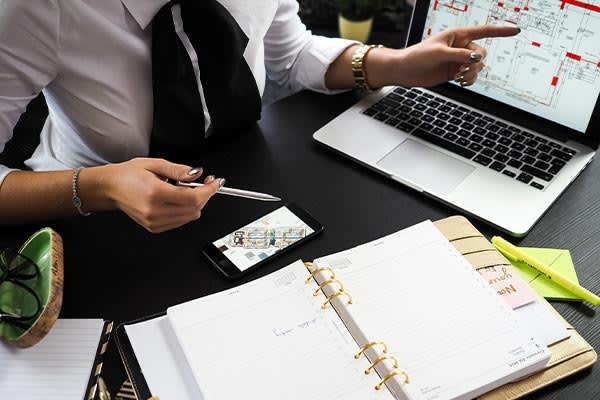 Selling or buying your house can be a long, tedious, complicated, and frustrating process. Since it is such a huge financial transaction, you want to hire a real estate agent that will take you through the process to get the best deal possible. Fortunately, there probably are many real estate agents in the northern California area. But finding the best one in a pool of real estate agents can be daunting.
How do you pick the best agent who will handle the seemingly difficult task of understanding the market, interpreting legal documents, and ultimately cutting the best deal? There is no concrete formula for finding a realtor, but there are some qualities that you should look for to increase the chance of finding one. We have curated a list of markers to look for in an agent before you hire them.
IDENTIFY THE RIGHT REALTOR NEAR ME?

FIND OUT THE KIND OF PROPERTY THEY DEAL WITH

Not all agents work with every property; therefore, you will want to find out if they deal with the kind of property you have. Go through their profiles and see the sort of property they have been dealing with. Knowing the type of property an agent prefers to work with can help you speed up the process of finding a realtor.
EXPERIENCE

Like any career, the longer a person has worked in the industry, the more experience they have. It is best to find a realtor who has been active in the industry for at least five years. Less than that would mean they are still experimenting and learning. However, the agent's longevity does not necessarily guarantee quality services, but to some degree, their stability and consistency in the market indicate that they are doing it right.
For example, our team has a cumulative experience of over 50 years in the real estate industry. Throughout our experience selling real estate, we have cultivated a culture of excellence, ultimate dedication, and attention to our clients.
On another note, it is a good idea to get an agent who works full time. An agent who works part-time may not have the time to focus entirely on your project since they have divided their attention.
TESTIMONIALS AND REVIEWS

You will want to treat the process of finding the best agent as that of finding an employee. In that case, you would need to ask for references who can speak to the agent's professionalism and competency. The right agent will take pride in their past work, making reviews and testimonials easily accessible. In contrast, if the agent is hesitant to give out the references, that should be a definite red flag.
Alternatively, you can browse through the agent's online profile and read through the reviews, considering clients' thoughts about that agent's services. Please take note of all the comments that occur in multiple reviews as they are likely to happen when working with them.
LOCAL KNOWLEDGE

Can I find a realtor near me? No agent understands your area like a local agent. You will want to choose a real estate agent who knows and understands your local area as well as the neighborhoods inside out.
If you are selling your property, Make sure that the prospective agent can answer any questions regarding available public facilities, amenities, and infrastructure. If an agent does not know the local market trends and patterns, they will not be able to guide you through the various market nuances.
To gauge their understanding, inquire about the basics like, on average, how long a new property takes to sell in the market, the average price sale and buying prices, and the local market trends. These questions are critical, so make sure that whoever you hire can adequately and confidently answer them.
TRAINING, CREDENTIALS, AND LICENSES

You will want to find a realtor who is authorized to operate. To do this, you should check their license status with the relevant accreditation bodies. A licensed real estate agent means that they have met the minimum level of education, training, and testing.
ABILITY TO COMMUNICATE EFFECTIVELY

Whether you are looking to sell or buy property, it can be frustrating to deal with an agent who does not communicate or listen effectively. The real estate market is time-sensitive, so you want an agent who continually keeps you up to speed with where they are in the buying or selling process. Otherwise, you might end up wasting time on opportunities that have a limited chance of succeeding.
Be wary of agents who talk too much and fail to listen to you. The right agent should take time to read the client, understand, and adapt to your approach accordingly. You want to work with an agent who fully understands your special requests and needs.
NEGOTIATION SKILLS

When buying or selling your property, you tend to always lookout for the best deals the market has to offer. That is why you need a competent real estate agent who can represent you fairly by ensuring you get the best value. You want an agent who can turn any rejection into a rewarding deal.
RECOMMEND SALES PRICE FOR YOUR HOME

Each agent should show up to the meeting with a comparable market analysis of homes that are similar (in terms of size, amenities, and location) to yours. These properties should either be in the market or were sold in the past six months. The CMA should also feature comparable houses whose listing expired – most likely because they were priced too high, so no one bought them.
CMA is an essential guide to help you with listing your property appropriately. If you are overpricing the property, no one will buy it, and underpricing means that you will not be getting the value for your property.
Do not be excited by agents who price your home too high; they might be giving false hopes, only for you to be disappointed later.
MARKETING STRATEGY

You will want to know how the agent plans to search for a new home in case you are a buyer. Ask them how they intend to compete with other buyers or handle multiple offers.
As a seller, You want to know precisely how your property will reach the most massive audience possible, Which platform do they use? How often are they planning to advertise?
Statistics from the national association of realtors show that 90% of home buyers use the internet to search home offers and listing. We leverage the trends in technology, by having a strong online presence, to give the most significant exposure to the property you are selling.
Find out from the agent if there is anything in your home that might hinder it from getting a good deal and how you could remedy the issue.
ORGANIZED WITH ATTENTION TO DETAIL

A real estate agent who has an eye for details is likely to sell a home quickly. They understand the small things that can be adjusted to the property to make it more sellable. By looking at their MLS listing profile, you can tell how organized and detailed they are even from the kind of photographs they take for properties.
FINAL THOUGHTS

Beyond these factors, you should consider other issues such as the agent's professional demeanor, how you feel about them, and whether they have your interests at heart. With a 6% commission at stake, you want to make sure that you pick an agent who is bold, persuasive and is willing to use every avenue to get you the best deal.
There are a lot of real estate agents out there who have varying strengths, skills, and specialties. Do not rush through the process- take your time to choose an agent who you will benefit from working with and with whom you will enjoy working together.
Now that you have found the right agent, make sure you write down a formal agreement that entails all the details, including the commission payable to them. Do not sign the contract document if you do not fully understand it- in such a case, it is best to seek legal clarification.
I feel like, I Jamie Lennon, am the ideal realtor if you are looking to sell or buy real estate property. With my team's real estate experience and professionalism, we meet all the requirements in this article and then some. We don't want just help you sell or buy a home, we want to be a trusted partner for life.